WELCOME TO MY DH9 GOLF CLOTHING STORE THE HOLIDAY SEASON IS HERE!
Thanks for Visiting!
The Holiday season has begun! The days are getting shorter, the weather is getting cooler, and people around the world are spending time with friends and loved ones. This time of year provides an opportunity to reflect on all the amazing things you experienced and of course…to find that special gift for yourself or that special someone.
Lucky for you the DH9 Golf Clothing Store has a fresh holiday selection. We have an assortment of must haves for your favorite golfer. It is #Holiday2021 and the perfect Polo and Hat is just waiting to be gift-wrapped with a bow
FIND THE PERFECT GIFT
Check out my  Golf Polos, Hats, Masks, and Gaiters – all featuring my new DH9 logo! 
Hats and Polos come in Blue and Black, for ladies and men. Take a look and remember – DH9 Golf Clothing is a great gift!
Shout-out to Kamryn Howard for doing a great job modeling my Ladies clothing.
NEW PROJECTS COMING SOON!
It's been a busy couple of months for yours truly. I've provided my voice to Masters of The Universe: Revelation, acted in Eva Longoria's Directorial Debut Flamin' Hot, and finished the  Hulu series No Exit.
Visit my Official Website to stay up to date on all the latest Dennis Haysbert News. You can also visit my Screening Room and play my Dennis Haysbert Trivia Game Vol. 8.
There is so much happening this RIGHT NOW, let's take a look at more details.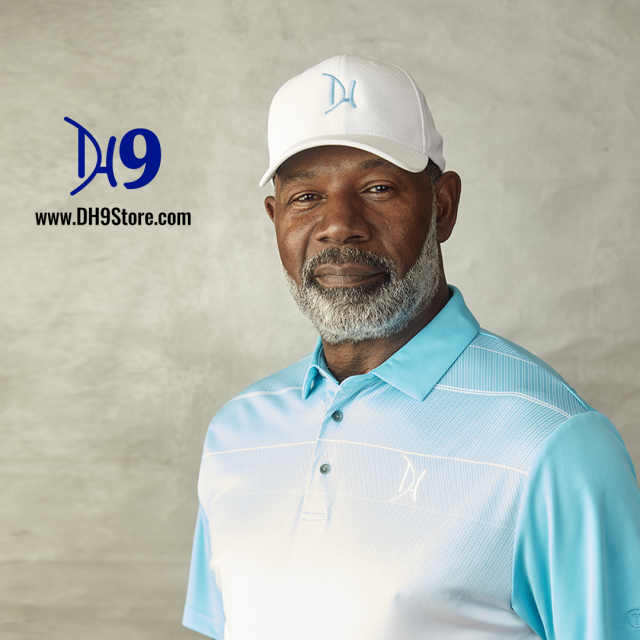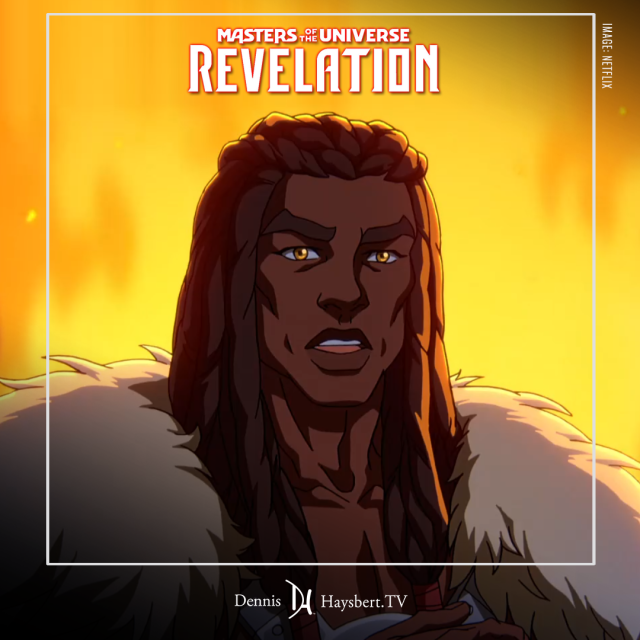 PART 2 OF MASTERS OF THE UNIVERSE – COMING NOV 23RD
King Grayskull is returning to help the heroes of Eternia
 In Part 1 we followed Teela, Evil-Lyn, Roboto, and Orko as the sought to bring balance back to Eternia. It was a challenging journey and with some help from King Grayskull they were able to accomplish their goal.
Part 1 ended on a cliffhanger and fans have waited anxiously to see what would happen next. I can't give you any spoilers, but I am sure showrunner Kevin Smith has a few tricks up his sleeve.
The new season is coming on Nov 23rd. Watch Part 1 now on Netflix.
DENNIS JOINS BIOPIC FLAMIN' HOT
Production wrapped on Flamin' Hot. The movie is Eva Longoria's directorial debut and follows the story of Richard Montañez a Mexican-American janitor who created the iconic "Flamin' Hot Cheeto" flavor.
The movie features an impressive cast Jesse Garcia, Annie Gonzalez, Emilio Rivera, Tony Shalhoub, Matt Walsh, Pepe Serna, Bobby Soto, and Jimmy Gonzalez.
I am excited to share this movie with you.
Stay tuned for release info!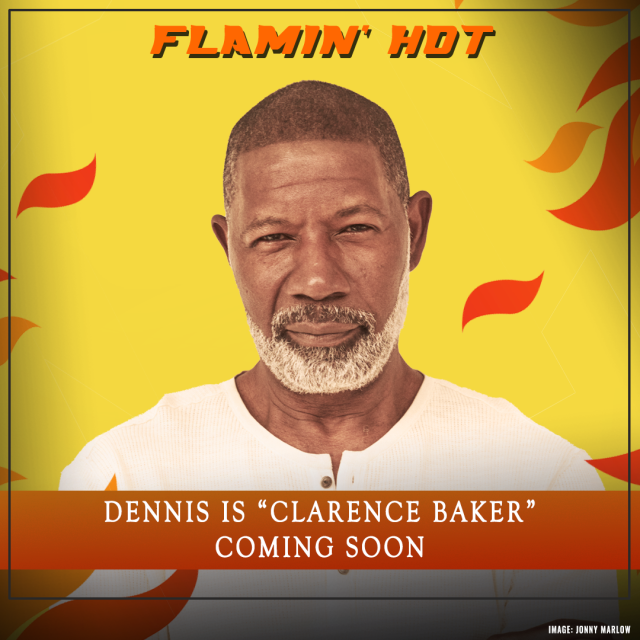 NO EXIT – COMING TO HULU IN 2022!
Stuck in a snowed-rest stop with a group of strangers, a young woman finds a finds a little girl trapped in a van. There is a limited amount of time before the snow stops falling and the kidnapper leaves. Can she figure out who it is and save the girl and herself.
Sounds pretty tense, right?
No Exit  is full of twists and turns and will keep you guessing until the end.
The film will debut on Hulu in 2022. Stay tuned for updates.
It is great seeing you. Be sure to get something cool from my online store.
And let's stay in touch! The best way to find out all the latest news about me – is by connecting with me on Facebook, Instagram, and Twitter.
MY SCREENING ROOM IS OPEN 24/7!
In the mood for a great comedy? A heartwarming Love story? Or a thrilling Action movie?
You can find all my Film and TV roles in the Screening Room on my Official Website.  You can also click the links to watch immediately from Amazon, Netflix, and more!
HAVE AN AMAZING DAY
Thanks again for stopping by. Be sure visit my Official Website for breaking news. I feel great knowing I have amazing friends and fans all over the world. You really mean a lot to me.
Have a Blessed Holiday!
-Dennis